Financial Statements
"In FY 2022, the university continued its proactive focus on building a strong foundation — financial and otherwise — to ensure it can best serve its students, patients and society in the years ahead."
—GEOFFREY S. CHATAS, EVP & CFO
U-M recruiting students across campus to fill arts internships
The University of Michigan's Arts Initiative continued to explore new models for students, faculty and staff to work across disciplines. Demonstration projects like Michigan Culture Corps encourage students across campus — from engineering to political science — to apply their unique talents to cultural organizations. The outreach program recruited first-generation students, community college transfers and Bachelor of Arts or Bachelor of Science candidates who are not arts majors to pursue paid arts internships as part of their academic experience.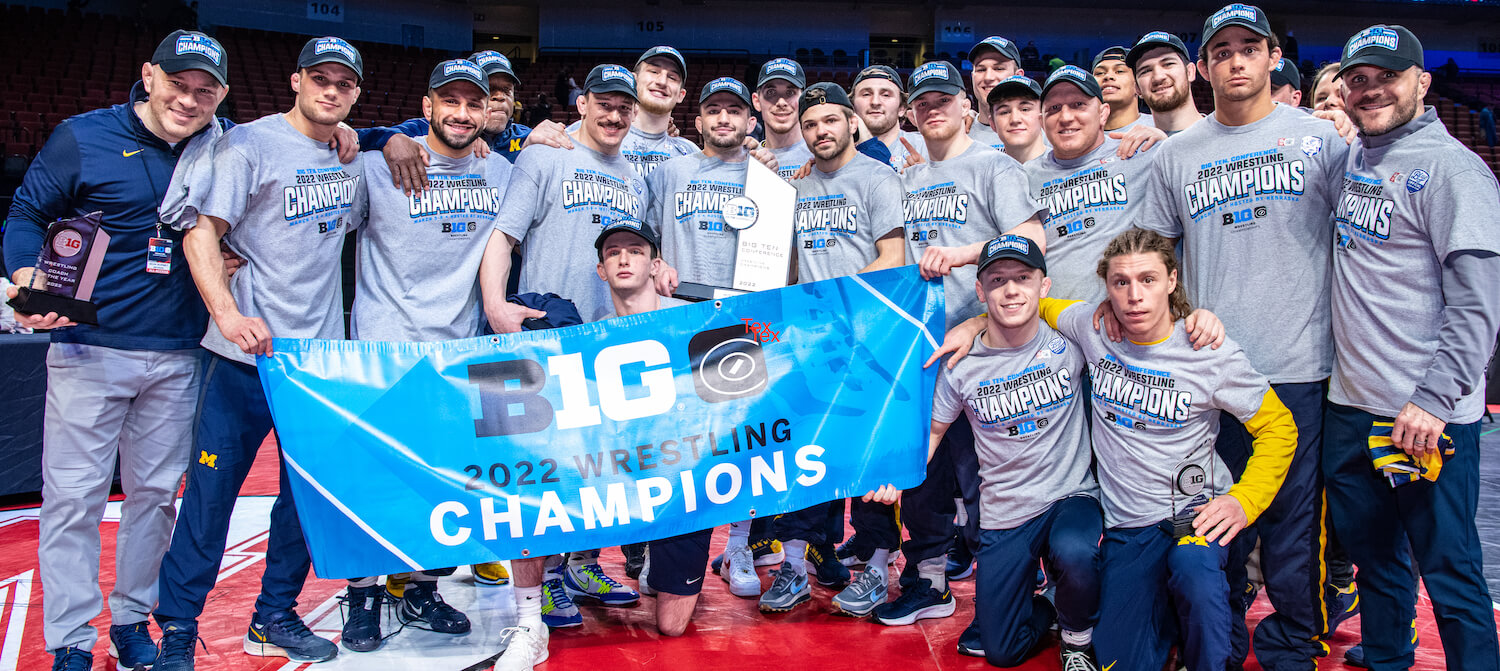 Eleven U-M teams Big 10 conference champions in 2021–22
During 2021–2022, 11 U-M teams earned the title of conference champions, showcasing their talents as leaders and best in their sport. The teams included baseball, football, women's golf, men's and women's gymnastics, ice hockey, women's soccer, men's and women's tennis, women's water polo and wrestling.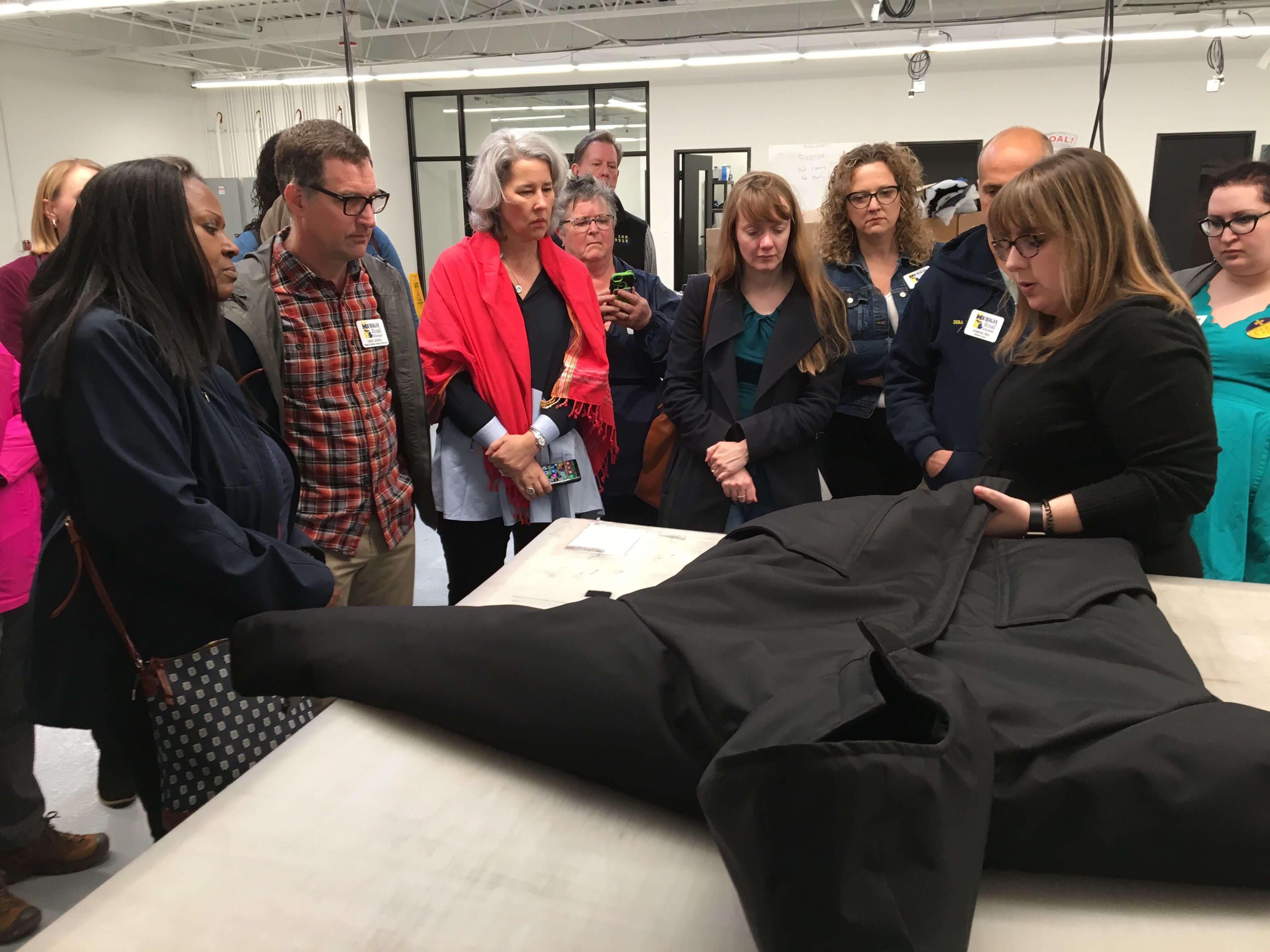 Road Scholars Tour resumes with faculty visiting communities
The annual Michigan Road Scholars Tour resumed this year after a two-year pause during the COVID-19 pandemic. From May 2–6, 2022, 16 faculty members from the Ann Arbor, Dearborn and Flint campuses visited stops in Lansing, Grand Rapids, Muskegon, Traverse City, Pellston, Sault Ste. Marie, Brimley, Midland, Warren and Detroit. They heard directly from community members and discussed a wide range of topics, including equitable development, educational needs on tribal lands, the problem of homelessness and more.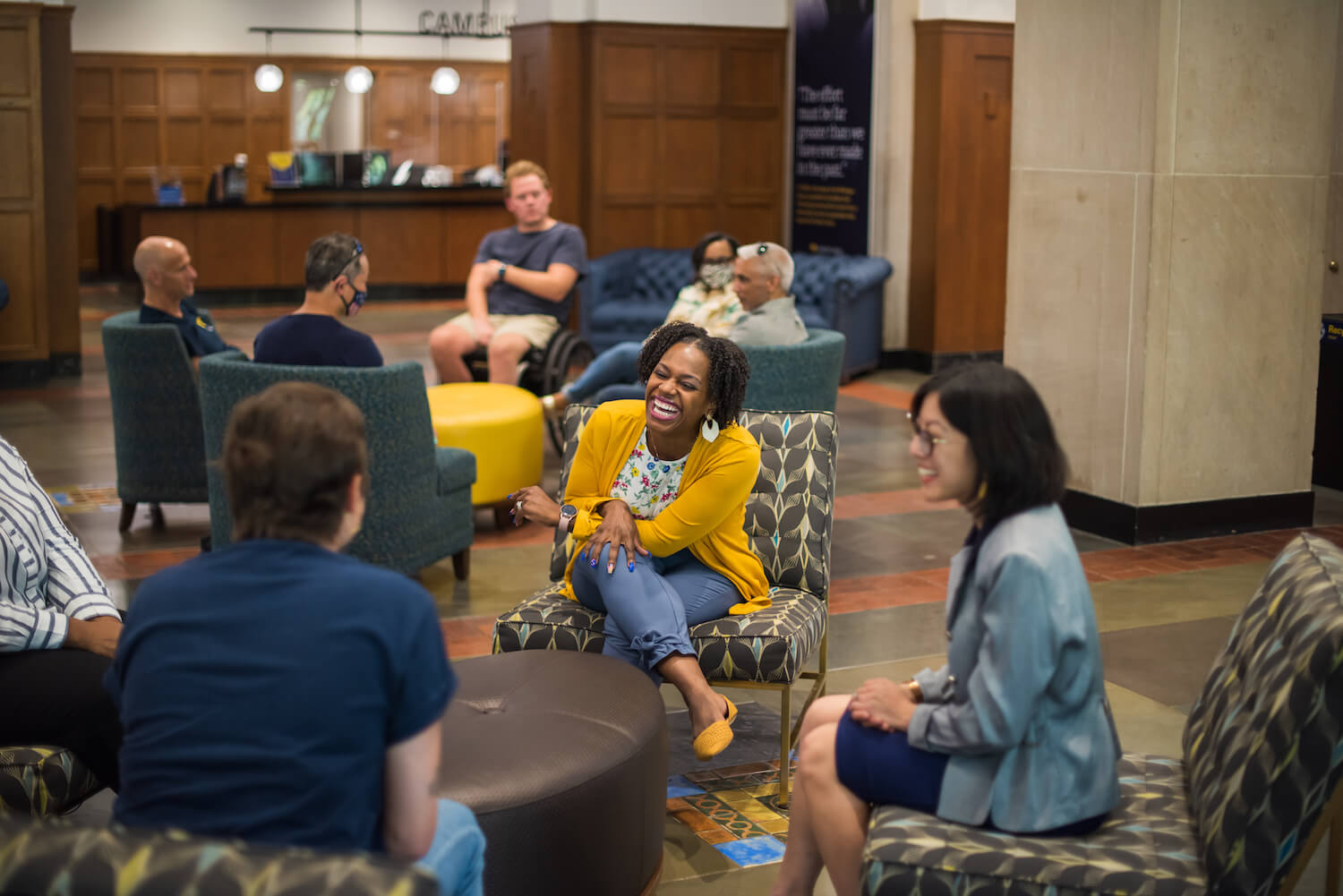 DIVERSITY, EQUITY & INCLUSION
Progress report highlights ongoing DEI commitment
Despite the challenges of a global pandemic and nationwide racial unrest, U-M's Year Five Diversity, Equity and Inclusion Progress Report charted milestones of institutional success in DEI skill building, new policies and processes, new and expanded DEI community support, accessibility and affordability. FY 2022 marked the conclusion of the university's initial DEI Five-Year Strategic Plan, known as DEI 1.0, and the beginning of a yearlong evaluation process in which central and unit-level content and actions from DEI 1.0 will serve as a base of planning for DEI 2.0, which will launch in fall 2023.

Study abroad, global opportunities come back strong
About 1,500 U-M students applied to travel to 33 countries during winter 2022, a number that is fast approaching pre-pandemic levels. U-M was the No. 2 Big Ten university and No. 5 in the nation overall for students studying abroad during the 2019–20 academic year, according to an annual report by the Institute of International Education. U-M also topped public universities for students and faculty scholars who were offered Fulbright grants to fund overseas work for the 2021–22 academic year.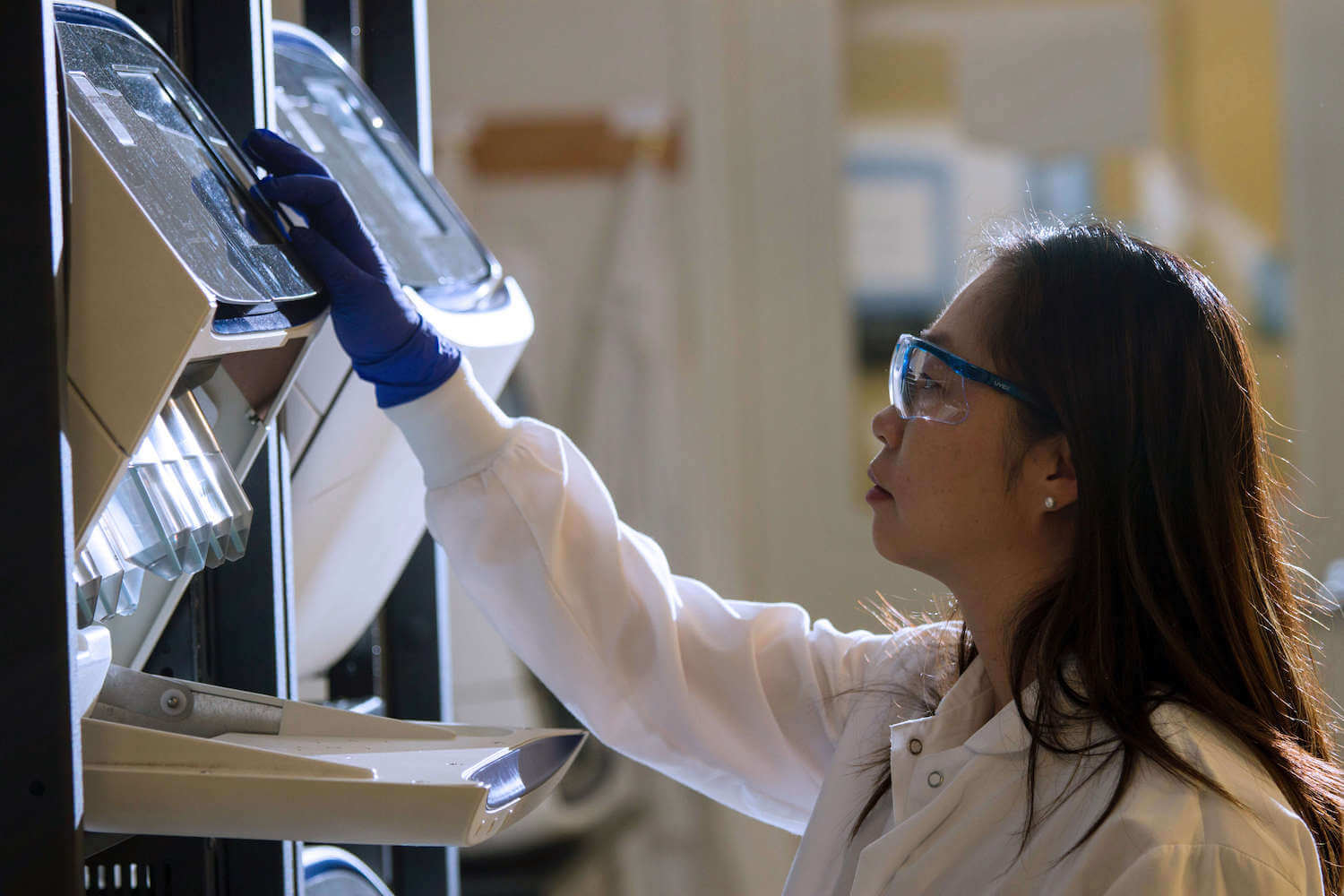 Major initiatives address infectious disease threats
The University of Michigan is one of four Michigan universities receiving $18.5 million in federal funds to collect and analyze genomic data to address emerging infectious disease threats and the state's ability to respond to those threats. U-M will use the funding to increase sequencing capacity in the state starting with SARS-CoV-2 and then other diseases with the potential for broad community spread. In addition to these efforts, U-M's Biosciences Initiative is awarding $13.8 million over five years to the new Michigan Center for Infectious Disease Threats, to allow researchers to work across disciplines on infectious disease preparedness and response.
#2
Research Volume for U.S. Public Universities
National Science Foundation
#1
U.S. Public University
QS World University Rankings (2022-23)
110
Graduate Programs in the Top Ten
U.S. News & World Report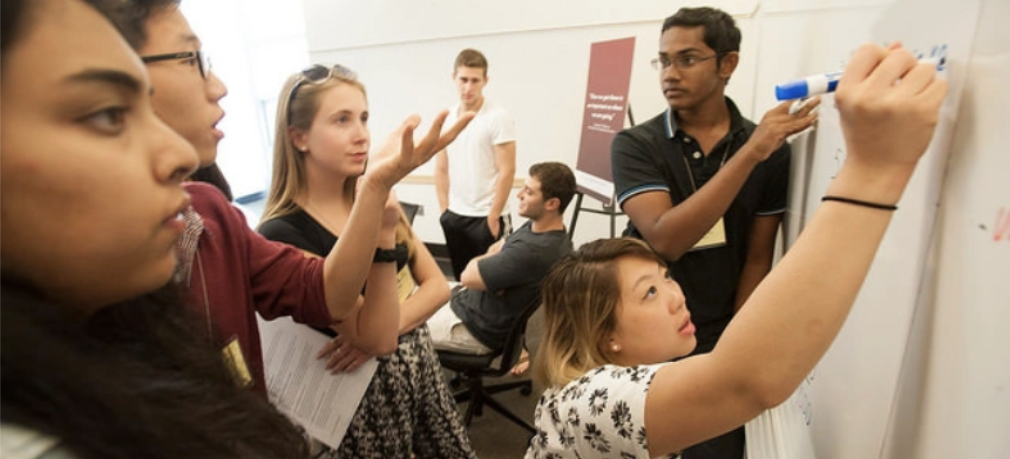 INNOVATION & ENTREPRENEURSHIP
Ross School launches health care accelerator for student entrepreneurs
The new Pinkert Healthcare Accelerator at the Stephen M. Ross School of Business aims to help students develop and launch their creative ideas for addressing major challenges in health care. Managed by Ross' Zell Lurie Institute, the Pinkert Healthcare Accelerator adds to the extensive world-class health care and entrepreneurial offerings available to Ross and U-M students. The accelerator provides student teams with grant seed funding; expert mentorship from U-M faculty, staff and alumni; and advice from a board of leaders in health care entrepreneurship and investing.

$42.65M awarded to concussion study
The largest concussion and repetitive head impact study in history, co-led by the University of Michigan, has received a $42.65 million award to launch the next phase of the landmark research project. The NCAA-U.S. Department of Defense Concussion Assessment, Research and Education Consortium was awarded $25 million by the U.S. Army Medical Research and Development Command, with an additional $10 million coming from the NCAA and $7.65 million from the Defense Health Agency, to investigate the long-term effects of head impact exposure and concussion/mild traumatic brain injury in NCAA student-athletes and military service members.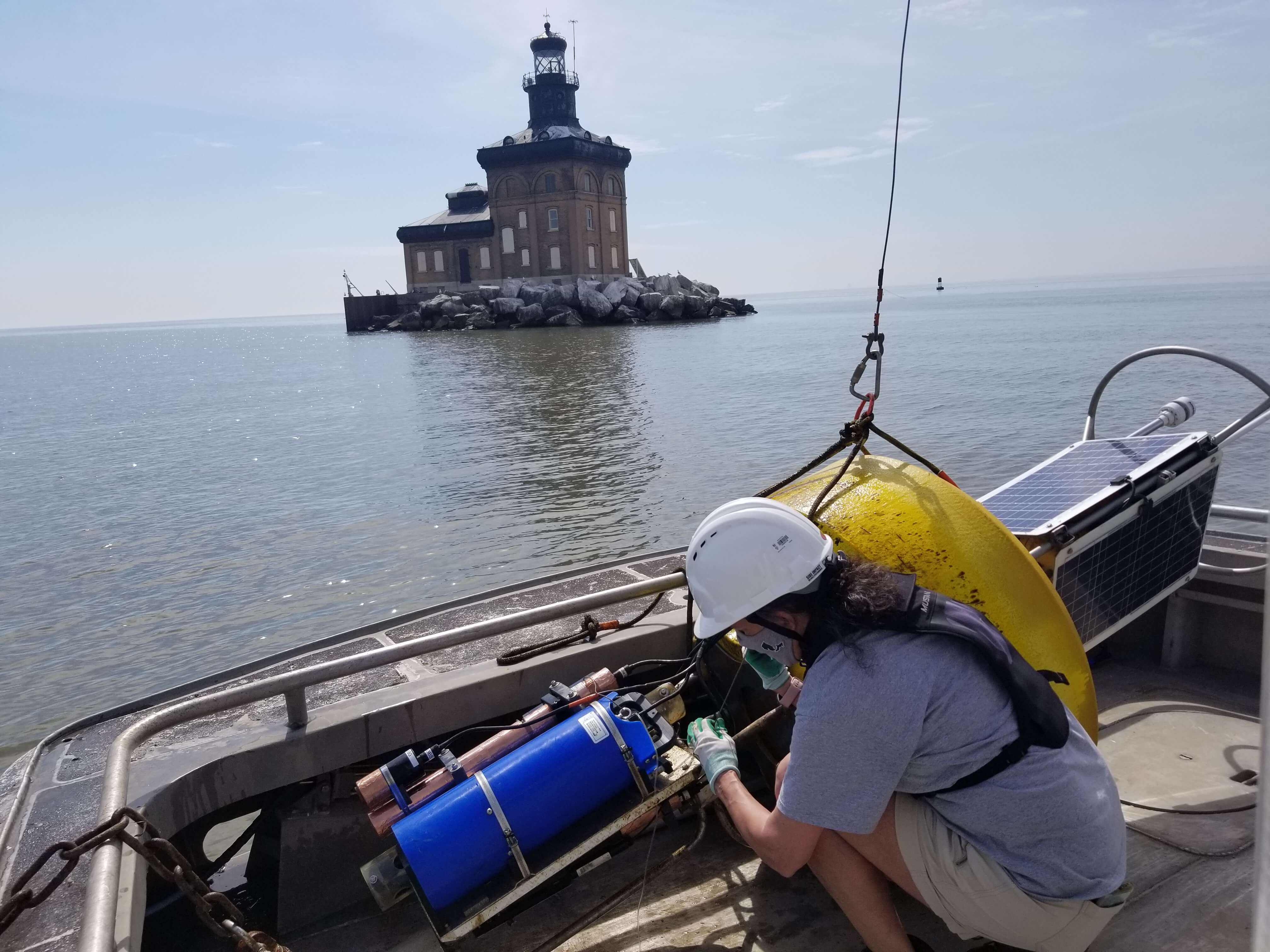 Federal funding expands Great Lakes research
U-M was awarded a five-year, $53 million renewal from the federal government to continue and expand the Cooperative Institute for Great Lakes Research (CIGLR) to help conserve and manage the region's natural resources. In addition to this funding, researchers at U-M and Michigan State University have also been awarded $5.4 million from the National Oceanic and Atmospheric Administration to continue their study of climate change and variability risks in the larger Great Lakes region for the next five years. Funding for the Great Lakes Integrated Sciences and Assessments, known as GLISA, will be granted through the federal agency's Climate Program Office.

Undergraduate robotics program starts enrollment
Michigan Engineering's new undergraduate program in robotics began enrolling students in fall 2022 to practice the full spectrum of robotics — including underwater, wheeled, legged, flying and medical robots — at the 134,000-square-foot Ford Motor Company Robotics Building. The U-M Department of Robotics is a first among top 10 engineering schools. According to the U.S. Bureau of Labor Statistics, the demand for qualified robotics professionals grew by more than 13 percent in 2018 alone, and up to 80 percent of U.S. industrial employers are facing difficulties filling vacancies for highly skilled technical professionals, including robotics, computer vision, artificial intelligence and motion control.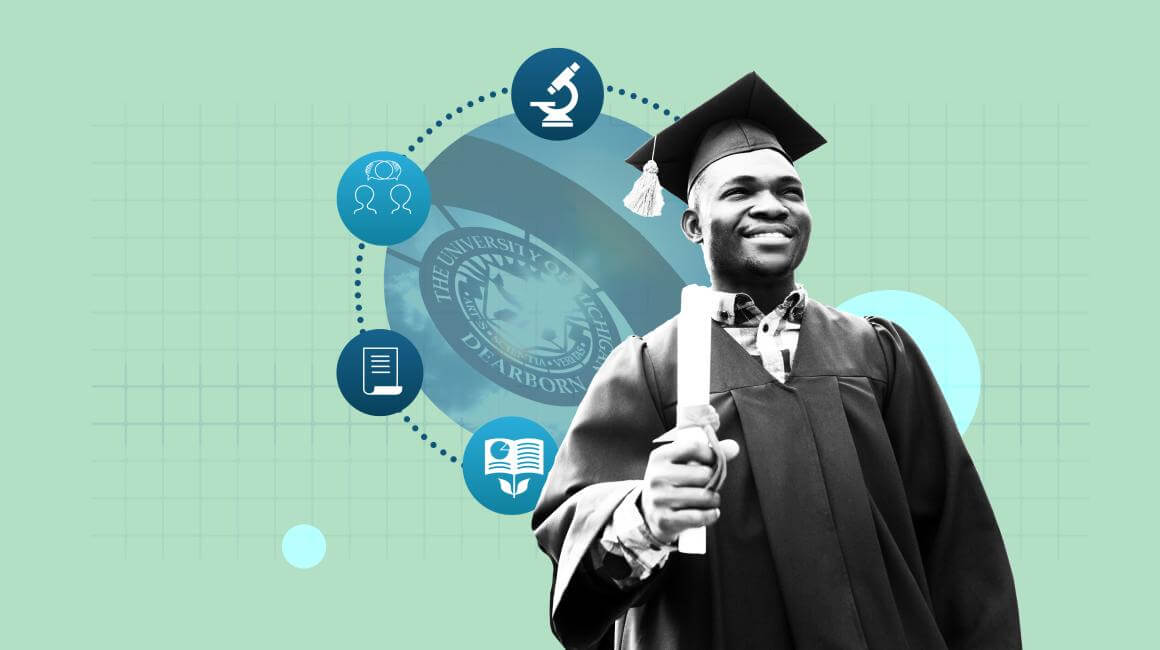 UM-Dearborn program targets underserved STEM students
A $1.44 million National Science Foundation award will help UM-Dearborn create a STEM Scholars program to bridge a gap in science fields among low-income, high-talent students. The program began its first cohort in fall 2022. Scholars must be Pell-eligible and have a minimum 3.0 high school GPA, placement into campus' Calculus I or higher, and a major in a STEM-focused program. Students who are accepted into the STEM Scholars program will be awarded grants and scholarships toward tuition and fees for four academic years as long as they remain in one of the selected STEM majors and maintain a 2.5 GPA. This means that, through a combination of the NSF-funded grant and other federal and institutional grant funding, they can essentially earn a STEM undergraduate degree for free.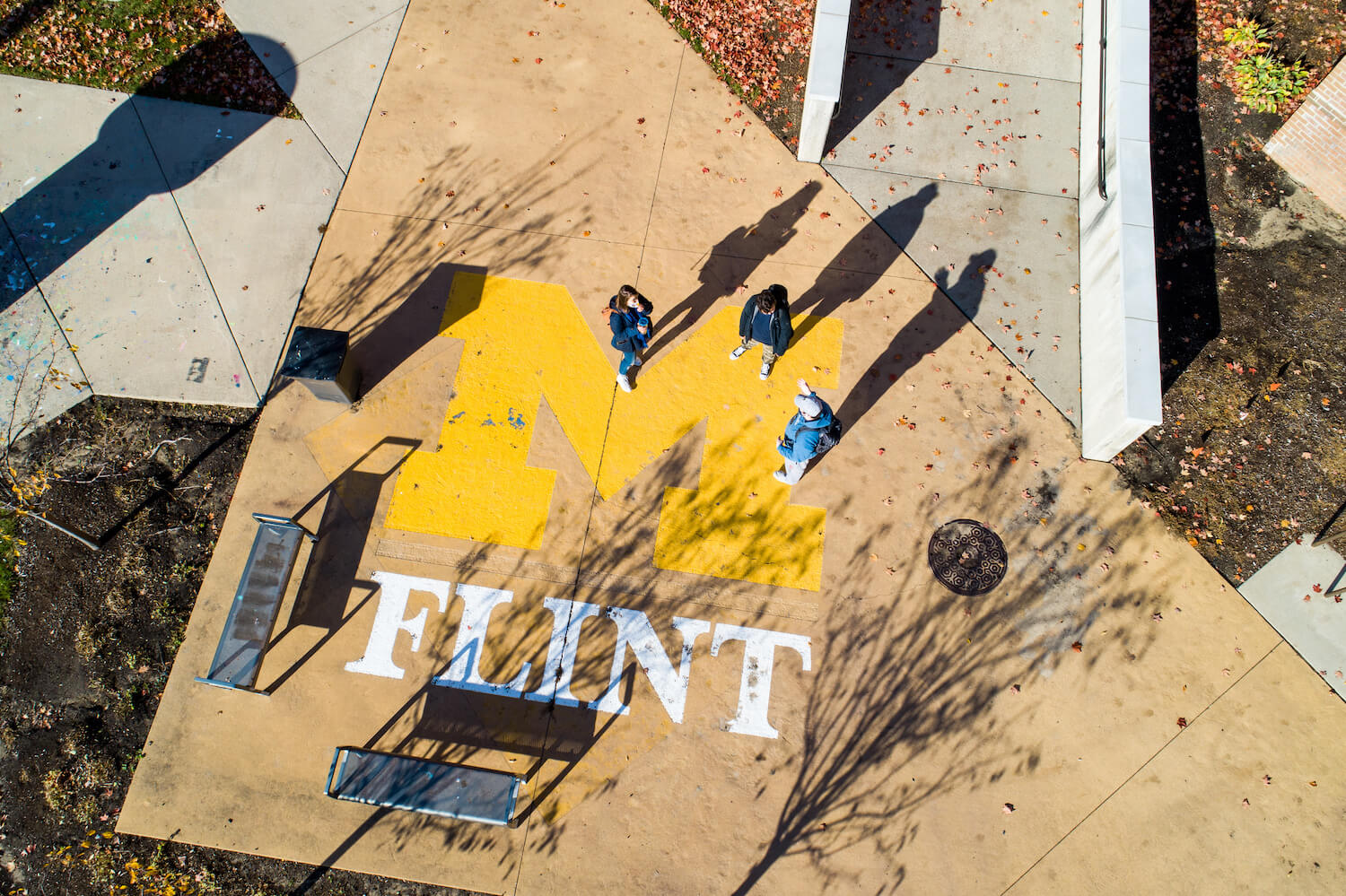 Federal grant aids new UM-Flint Innovation and Technology Center
A building designed for teaching, collaborating and inspiring innovators is being built on the UM-Flint campus near the William S. White Building. The U.S. Economic Development Administration awarded a $3.8 million CARES Act Recovery Assistance grant to build the Innovation and Technology Center. The grant will be matched with $4.9 million in additional funds from university donors. This new center will provide a base for the Flint campus's College of Innovation and Technology, which launched in fall 2021, welcoming students who are pursuing degrees in digital manufacturing technology, information technology and informatics, and cybersecurity.