Money magazine ranks U-M no. 1 for value in 2022 list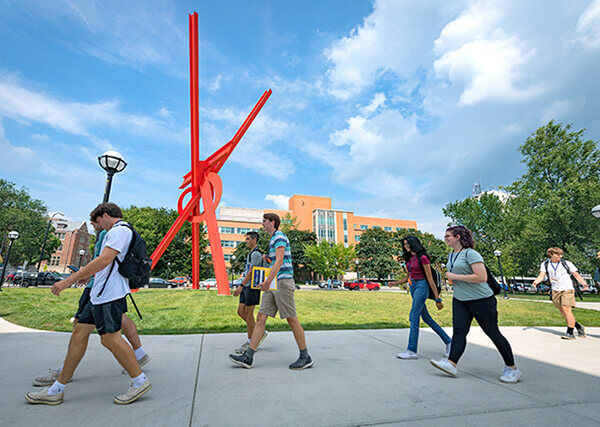 The University of Michigan earned the No. 1 ranking in Money magazine's 2022 list of "Best Colleges in America," ranked by value. U-M is only the second public university to place first in the history of the magazine's rankings.
In its listing released in May, Money ranked more than 600 colleges and universities after looking at more than 2,400 institutions, considering 24 factors within three broad categories: 1) quality of education (30 percent of the ranking); 2) affordability (40 percent of the ranking); and 3) outcomes (30 percent of the ranking).
U-M is the only public university in the state that covers 100 percent of the demonstrated financial need of students from Michigan. The institution offers the "Go Blue Guarantee," a financial aid program for in-state students on the Ann Arbor, Dearborn and Flint campuses, that covers tuition for up to four years for most high-achieving students with a family income of up to $65,000.
In addition, the university provides the second-highest average institutional grant and scholarship aid of all AAU public universities, even though U-M receives the lowest state grant aid.
Money's analysis also includes "value-added" calculations, which compare a school's actual performance against its predicted performance, after accounting for the standardized test scores and percentage of low-income students among its enrollees.